The Academy's Training Promise
Our mission is to provide Martial Arts tuition and lessons for fitness, health, discipline, conditioning and street defence in Poole Bournemouth and the surrounding areas.
Our AMA qualified Martial Arts instructors specialise in Five Animals Shaolin style, Chin Na, Junshi Sanda, Yoga Toaist, and Chinese Kickboxing. We offer regular gradings, street defence scenarios, knife and weapon defence, traditional Chinese weapon trainingand Military fitness training.
Shaolin
Kung Fu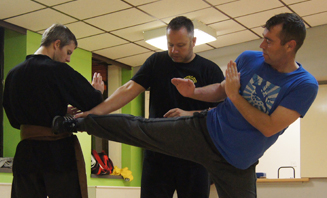 Traditionally taught classes that offer a baseline of fitness and conditioning for Martial Arts. Kung Fu really is the original mixed style Chinese martial art, specific attention is paid to stances…
Chinese
Kickboxing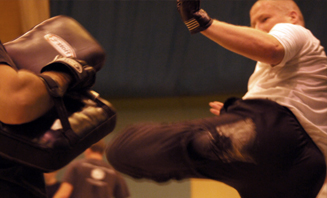 More of a cut down version of Kung Fu which predominantly focuses on fighting fitness in the context of get out of trouble fast solutions. It's a partnered training session with MMA gloves and Thai pads.
Personal
Training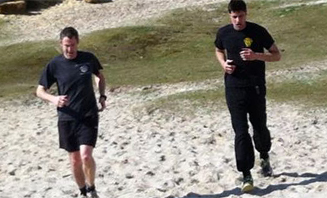 One to One and Small Group Training sessions are available to increase the learning curve. Tailored programmes are structured to take your training forward at a faster pace.
Making Contact
If you would like to chat about training and the Academy, drop us a message – we'd love to hear from you! Leave us your details and we'll get back to you straight away.  If you are selling something this is not the area for you.
Where Does The Academy Train?
Academy of Shaolin Kung Fu
Everyone Active,
Ashdown Leisure Centre,
Adastral Road,
Poole, Dorset
BH17 8PY
Telephone: 01202 640333